Sea Otters, Wolves & Rich Coastal Ecology - Living at a Wild Aquarium!
This is the wild west coast of British Columbia at its finest - an abundant ecosystem that is re-balancing with sea otters at the helm. Our base camp is beside British Columbia's largest marine protected area, Checleset Bay Ecological Reserve.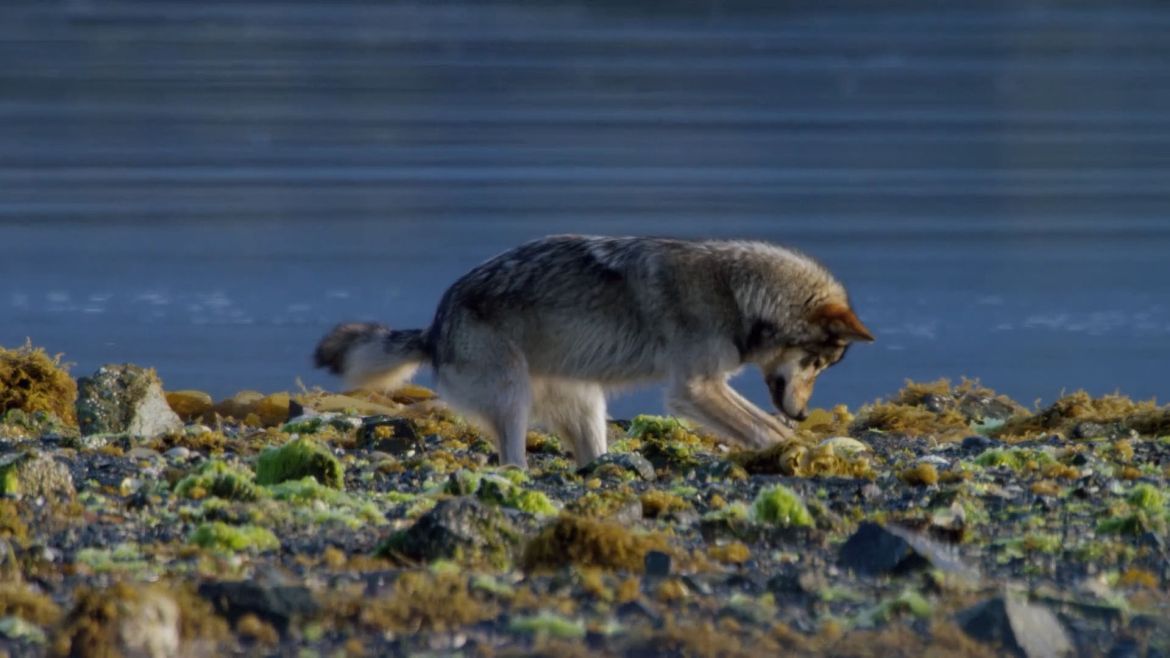 The prolific colourful kelp and marine algae set the stage for abundant wildlife and whale watching opportunities from your kayak, tent, or while walking the shoreline. You will be lured to see what's under the next rock or around the next corner...

Become introduced to charismatic sea otters wrapped in kelp...when they're otherwise not grooming or feeding like biological hoovers! The sea otters' story links together all elements of this diverse ecosystem and cultural setting, including the salmon, whales, wolves, and black bears that you might view from your kayak during our (and their) everyday rhythms.
For those interested, here is some of the
research
tracking the sea otters' influence on this west coast ecosystem.
Let us bring some marine biology to life, sharing the connections between bizarre creatures in colourful tide pools, or tempting you to kiss a critter found amidst the lush layers of magnificent old growth coastal rainforest. Enjoy the symphony and sight of varied marine and forest birds, and imagine life in the cold Pacific as fur and fat laden mammals pass us on the water.
Kayaking with whales is also possible depending on ocean temperatures and where the smaller fish are feeding. Each day of every season offers different wildlife viewing experiences as part of your Vancouver Island adventure with West Coast Expeditions.


Our Photo Gallery and Video Gallery feature many of the wild neighbours that we might see, hear, smell, or touch while out and about. A few examples of the diverse creatures around us include:

Land & Marine Mammals
Birds
Fish & Marine Invertebrates

humpback whales
killer whales
Minke whales
grey whales
harbour porpoises
Stellar sea lions
occasional elephant seals
sea otters of all ages
black bears
wolves
deer

tufted puffins
rhinoceros auklets
marbled murrelets
red-breasted mergansers
whimbrels
cormorants
sandpipers
great blue herons
barred owls
osprey
bald eagles

jumping salmon
rock fish basking in the sun
the rare giant mola mola
slithering eel-like gunnels
charismatic crabs
rainbows of sea stars
tiny brittle sea stars
bivalves, snails and limpets
sea squirts and ascidians