Themed Experiences at our Wilderness Retreat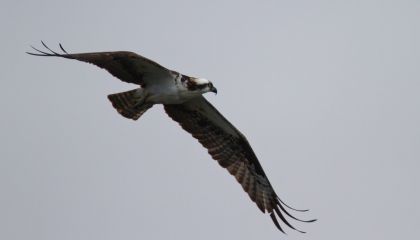 Take full advantage of our unique location and facilities for your family reunion vacation, corporate retreat, focused workshop, group event, instructional course, or field study program. At our remote Vancouver Island retreat, the comforts of beds and the joy of deliciously prepared meals allow everyone to be fully energized for their time together in the rich coastal setting of Kyuquot.
...an incredible learning opportunity, and inspiring and beautiful place - thanks for sharing it with us.
Anne W., Greenwood College School, Toronto
Are you a parent, teacher, instructor, supervisor, business owner, or group facilitator looking for a Vancouver Island adventure travel experience or special location to "get away" with "your people"?! Look no further - our Wilderness Retreat options are flexible, diverse, and alarmingly comfortable even for the "non-campers" in your group!
Featured Vacation Packages
...perfect hosts providing access to the perfect place...The special touches were noticed and truly appreciated.
Lisa R.
Customize your time together, taking full advantage of this dynamic and
beautiful coastal setting
, our
intimate local knowledge
and
sea kayaking expertise
, and our
flexible base camp infrastructure
. Our Wilderness Sea Kayaking Retreat is regularly enjoyed for family vacations with toddlers, tykes, teens, twenty-to-eighty-somethings, matriarchs and patriarchs. Let age not be a barrier to getting together in the wilderness!
Create the days you want! Groups have worked with us to offer:
Corporate or Organizational Leadership for strategic thinking or Team-Building Workshops
Coastal Ecology and Marine Biology Field Study Tours, Programs and Research
Wilderness Weddings, Birthdays, and Anniversary Events
Multi-Generation, Multi-Activity Family Vacation Packages
Yoga/Paddling Retreats and Personal Development Workshops
Photography, Writing, or Painting Workshops with professional instructors
You will have many opportunities to focus...or become distracted by the many personal and group options for all interests.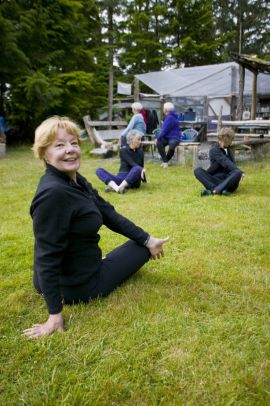 Enjoy exclusive use of our wilderness sea kayaking retreat with:
Spacious double accommodation for 14; or with some triple and quad accommodation can have up to 20...or more!
Sheltered all-weather activity & meeting spaces for smaller (4-10 people) and larger groups (10-20 people); personal space and group areas
Fully catered wholesome meals adjusted for dietary requests
Expansive beaches, comfortable 'inspiring' outhouses, heated shower, resource library, kayaks, wildlife and cultural interactions, and varied forest and coastal trails
Inspiring scenery; diverse refreshing activity options facilitated by our professional & fun staff, or together with imported expertise!
Dynamic coastal setting with unique ecological, geologic, and cultural features