Photo Tours - Wilderness Adventures For Photographers!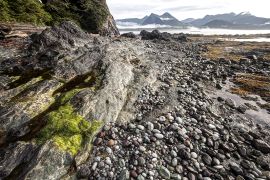 Photo Tours
Location, location, location! Explore and photograph world-class west coast wildlife and landscapes by power boat, kayak and on foot. Create incredible photographs of sea otters, wolves, eagles, osprey and an unbelievable diversity of marine landscapes and tidal life.
Book Now ►
Let your photographic senses be lured by the lap of water over cobblestones outside your tent, and the howl of sea wolves down the beach. Appreciate quick access to the layers and textures of rugged beaches, towering sea stacks, and enchanting old growth forest, together with plentiful wildlife and cultural opportunities.
Overview
Our photo tours are designed by photographers for people who want to experience spectacular locations while interacting with wildlife through their lens. Each Photo Tour leader is a great fit with our
Wilderness Retreat "glamping"
rhythms and opportunities. Daily guided outings will access remote beaches, secluded and verdant forest settings, wildlife, and people in action. Most travel will be on foot, with the option for some kayak activity/access, and boat-based shooting or delivery to remote islets. Each day we craft the best possible recipe based on guest interest, weather, and what's happening around us.
After rich days in the field, we have all-weather shelter with power (solar and generator) for recharging your camera and equipment batteries, so you can have your laptop computer or tablet handy for downloading, viewing, editing, and sharing your day's work.
You'll enjoy pursuing an abundance of subjects and themes. West Coast Expeditions have been specialized in connecting guests with the local community, Aboriginal culture, and coastal ecology of this area since 1972.

For 2017 we've scheduled an early and late summer Photo Tour, each offering different advantages based on the time of the year, and trip leader.
Photo Tours
Notes

---

Transportation: includes two-way ground transport from Comox/Courtenay or Campbell River, and two-way water taxi from Fair Harbour.

Rates are based on double occupancy. Single upgrades may be available.


Rates & Details

---

5 days w/ Isabelle Groc
CAD$2699/p + 5% GST
limited to 4 seats

4 days w/ Boomer Jerritt
CAD$1999/p + 5% GST

CAD$750 deposit reserves seat; full payment is due at least 75 days before trip start


Dates

---

June 25-29 with Isabelle Groc



Aug. 24-27 with Boomer Jerritt


With Isabelle Groc
June 25-29, 2017
(5 days/4 nights), with Isabelle Groc
- take advantage of early morning low tides and longer days close to the summer solstice to photograph iconic west coast wildlife. Isabelle joined us twice in 2016 while preparing feature stories for BC Magazine (forthcoming, Spring 2017), and
Canadian Wildlife Magazine
.
Enjoy this
gallery of Isabelle's images
with us.
Isabelle is an award-winning environmental writer and conservation photographer, passionate about environmental science, wildlife natural history and conservation, endangered species, marine mammals and ecosystems, and the changing relationships between people and their environments.
With Boomer Jerritt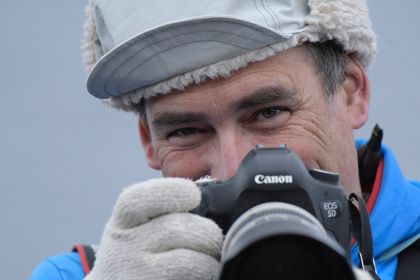 Aug. 24-27, 2017
(4 days/3 nights), with Boomer Jerritt
- capture later sunrises and earlier sunsets, or even night photography at a reasonable hour, with all of the associated wildlife and landscape opportunities! Boomer joined us in 2009 and again in 2016 while shooting iconic images for Destination BC and Tourism Vancouver Island. His first visit also provided the cover story images for Westworld Magazine, summer 2010.
Enjoy this
gallery of Boomer's west coast images
.
Boomer also works regularly in the Antarctic as a Photographer-in-residence for pocket cruise operations and brings to the table a wealth of knowledge with regards to facilitating photo tours and photographing wildlife and landscapes in challenging conditions. He is great company and has a zest for helping others learn!