Sponsoring Sustainability Award
West Coast Expeditions is pleased to be introducing and sponsoring the "Sustainability Award" in this year's
Comox Valley Chamber of Commerce Annual Community Awards
. We look very forward to seeing and learning about nominees in our community - businesses and organizations alike. Shortlisting and judging is handled through the Chamber of Commerce based on the following criteria that we developed together with the Chamber:
Sustainability honors an Organization/Business who: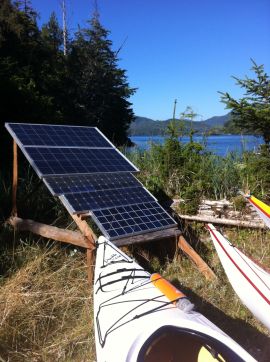 has environmental and social sustainability embedded in their business model or strategy;
practices environmental responsibility and sustainability with clearly defined goals and actions that reduce impact on the environment and or benefit the environment;
practices social responsibility that benefits their employees, customers, the community, and other stakeholders; and
demonstrates measurable results in environmental and social responsibility that provide an advantage for their overall success
Please
nominate
or encourage a suitable business or organization in the Comox Valley to apply for this new Sustainability Award, as part of ongoing community learning about strategies, techniques, and the great work people are doing! Sponsoring this new award is part of our ongoing commitment to responsible tourism, furthering our reach as a
Green Tourism Gold Award
recipient through the
Green Tourism Canada
third party assessment.