Congratulations to our Sustainability Award Recipient and Nominees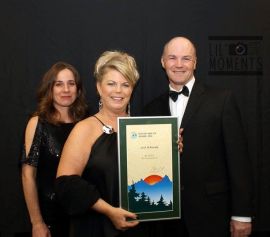 Congratulations to the 2016 Sustainability Award recipient, finalists, and nominees as was presented through the
Comox Valley Chamber of Commerce Annual Community Awards
. Shortlisting and judging was handled through the Chamber of Commerce based on the following criteria that we developed together with the them:
Sustainability Award honours an Organization/Business who:
has environmental and social sustainability embedded in their business model or strategy;
practices environmental responsibility and sustainability with clearly defined goals and actions that reduce impact on the environment and or benefit the environment;
practices social responsibility that benefits their employees, customers, the community, and other stakeholders; and
demonstrates measurable results in environmental and social responsibility that provide an advantage for their overall success
We would like to personally congratulate:
Level 10 Eurospa - 2016 Sustainability Award Recipient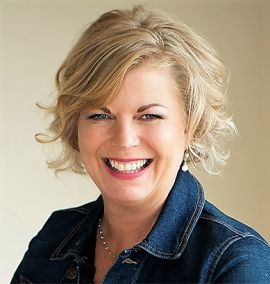 As a certified Green Circle Salon,
Level 10 Eurospa
are leaders in their industry. Through this partnership, they recycle and repurpose 100% of their waste: all hair, colour tubes, foils, excess chemicals, paper, plastics, glass, compost, and other miscellaneous spa waste, in environmentally sustaining ways.
All hair clippings from the salon are repurposed as hair booms used to soak up oil spills, and the chemical waste is redirected into BC Hydro energy.
Owner Leanne Boyd, says "Since joining (Green Circle) in 2014, we have diverted 2,647 lbs. of waste from our landfills and waterways."
ECOFISH RESEARCH LTD. - FINALIST
As trusted and respected leaders in science-based environmental assessment and monitoring, with a specialty in hydroelectric projects,
Ecofish
collaborates with government, industry, and First Nations, recommending better ways to assess, mitigate and monitor the environmental effects of project and industry development.
JOHN GOWER DESIGN - FINALIST
John Gower Design
is a highly respected architectural firm, with a primary focus on creating homes with a "sustainable design, including passive and active solar, rainwater harvesting, super insulation, advanced mechanical systems, and renewable and healthful materials."
Other Nominees:
40 Knots Vineyard and Estate Winery
,
Cumberland Crate Company
,
Royston House Bed & Breakfast
, and
Seeds Market
.
We feel honoured to support these businesses by recognizing their efforts and excellence in sustainability. Sponsoring this new award is part of our ongoing commitment to responsible tourism, furthering our reach as a
Green Tourism Gold Award
recipient through the
Green Tourism Canada
third party assessment. We hope see each one of these nominees in next year's selection process and look forward to continue working and learning with them in our community!